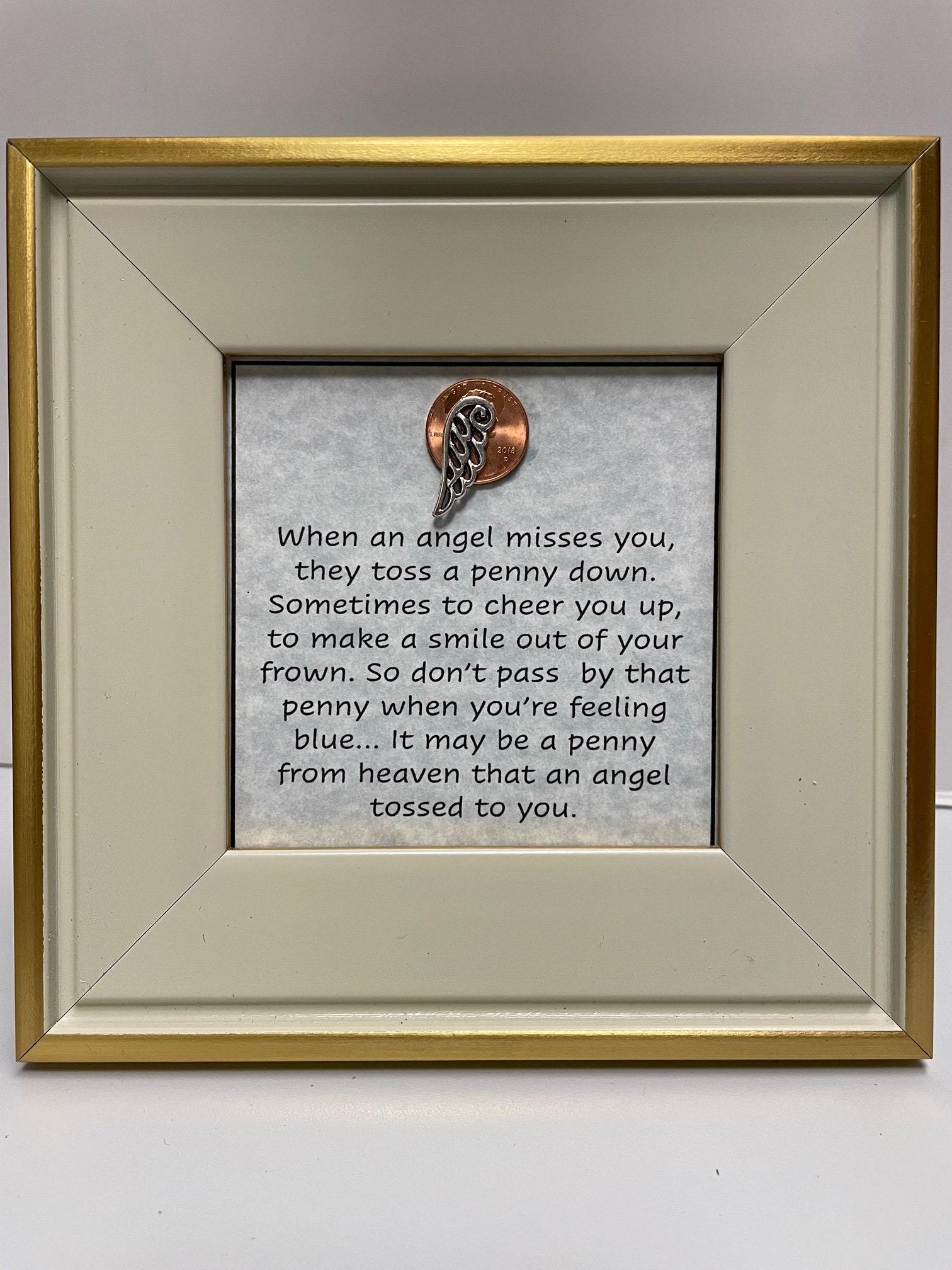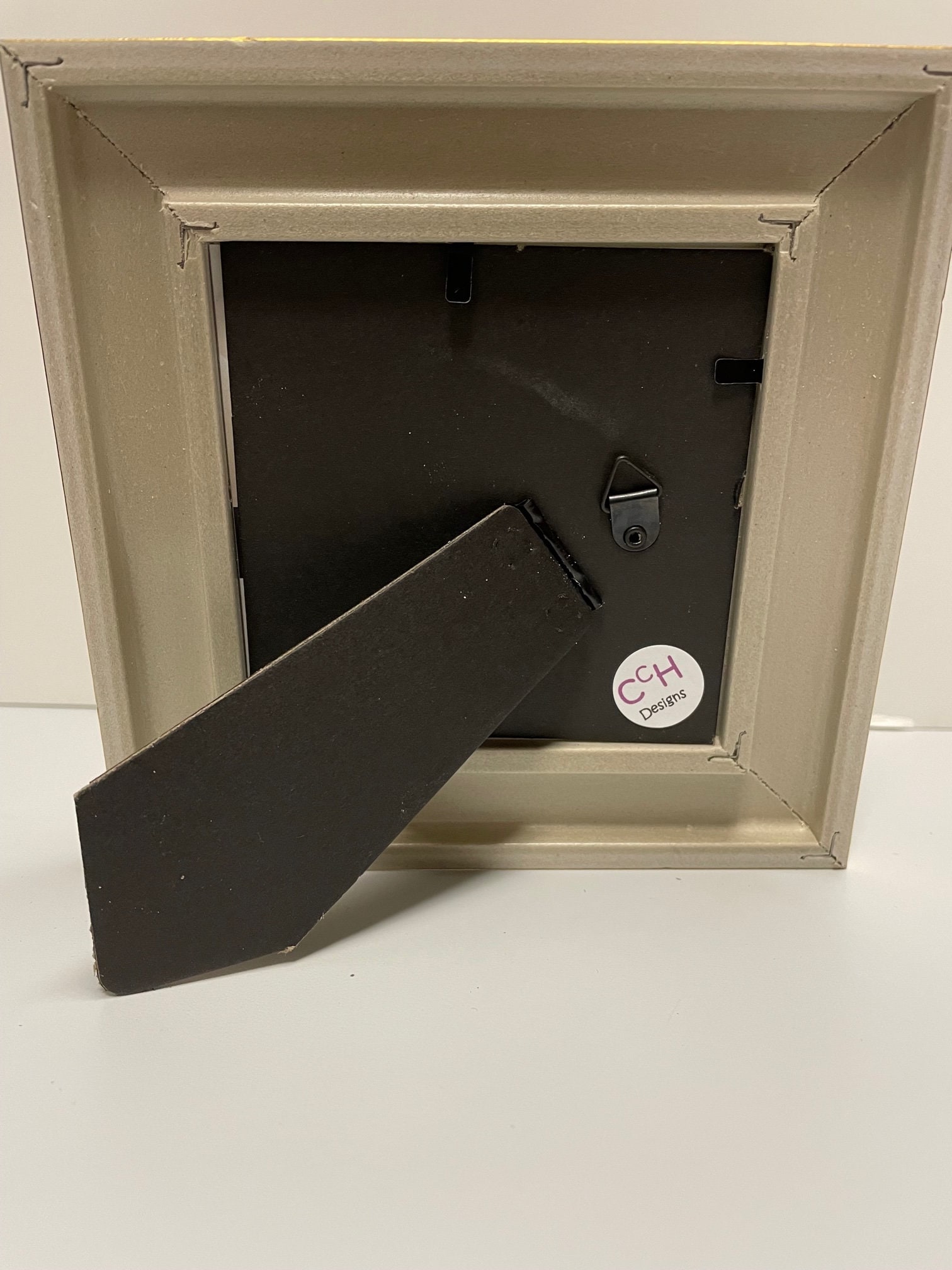 Handmade Item
Materials: Penny, Metal Angel Charm, Paper, Picture Frame
Location: Ships from a small business in Michigan

This is a handmade inspirational frame with this saying:

When an angel misses you, they toss a penny down.
Sometimes to cheer you up, to make a smile out of your frown.
So don't pass by that penny when you're feeling blue…
It may be a penny from heaven that an angel tossed to you.

Due to the handcrafted nature of these items, there may be slight imperfections or irregularities in the items. Each piece is unique. No piece is perfect.

You can either stand up the frame or you can hang the frame.