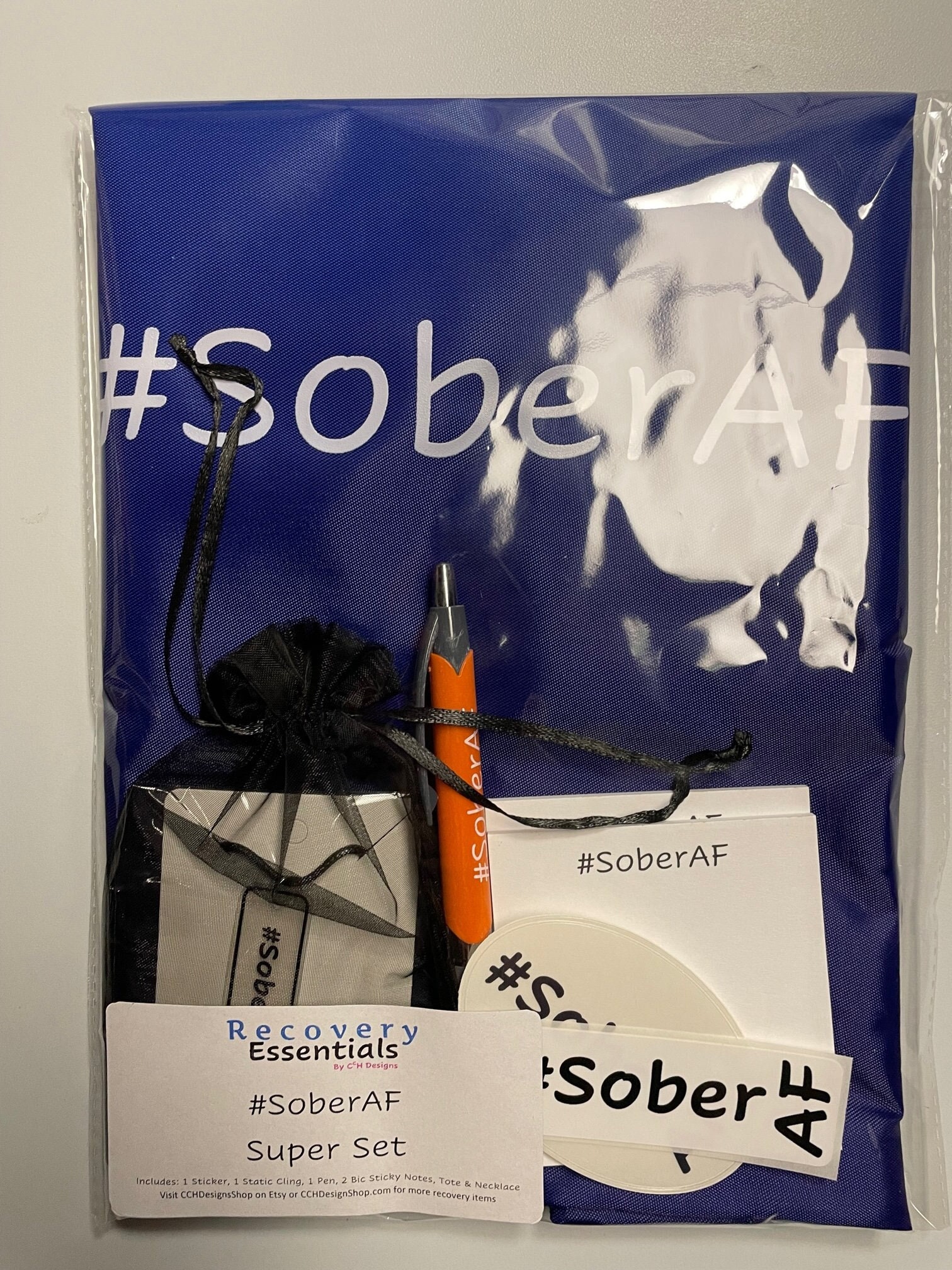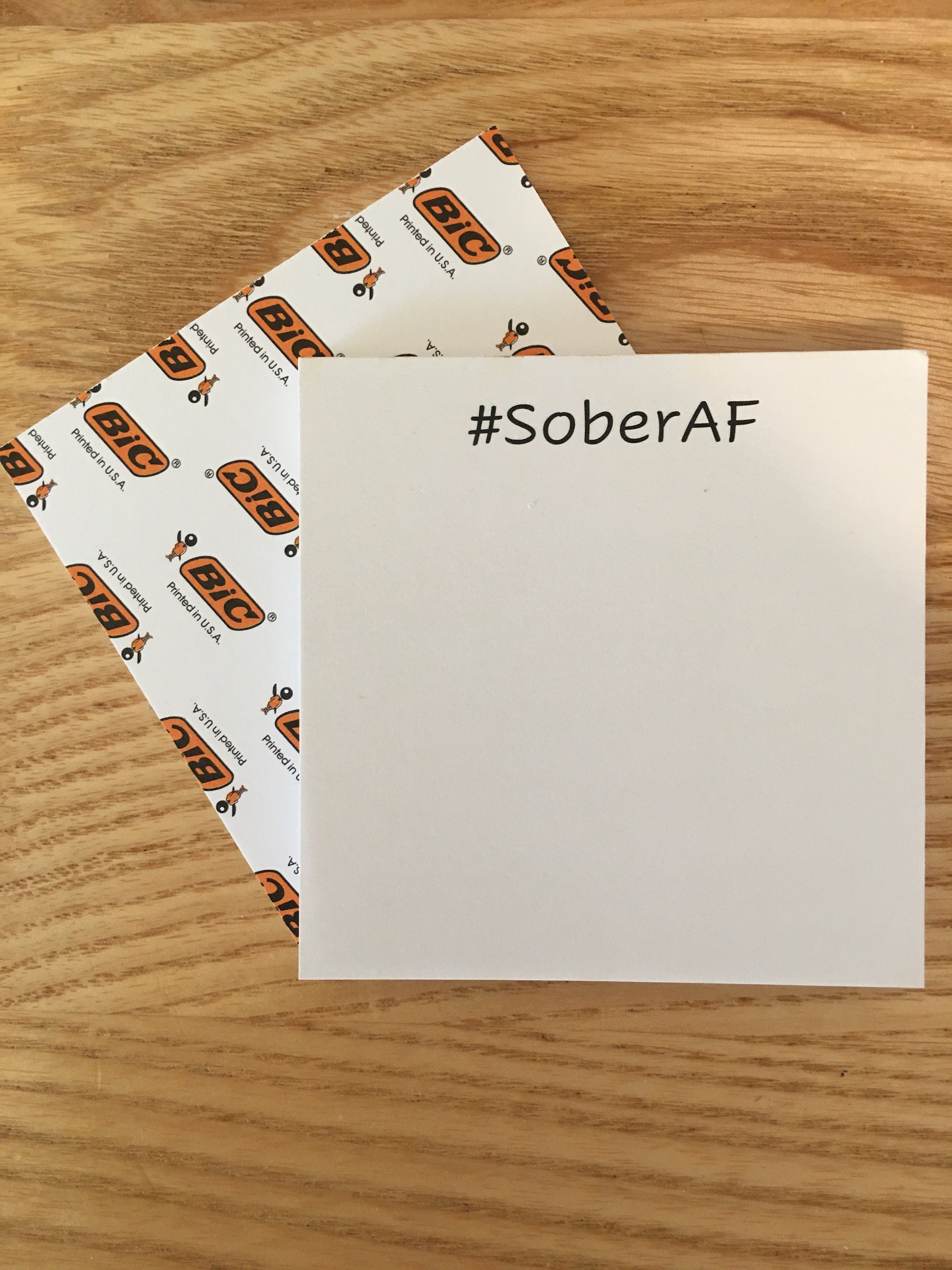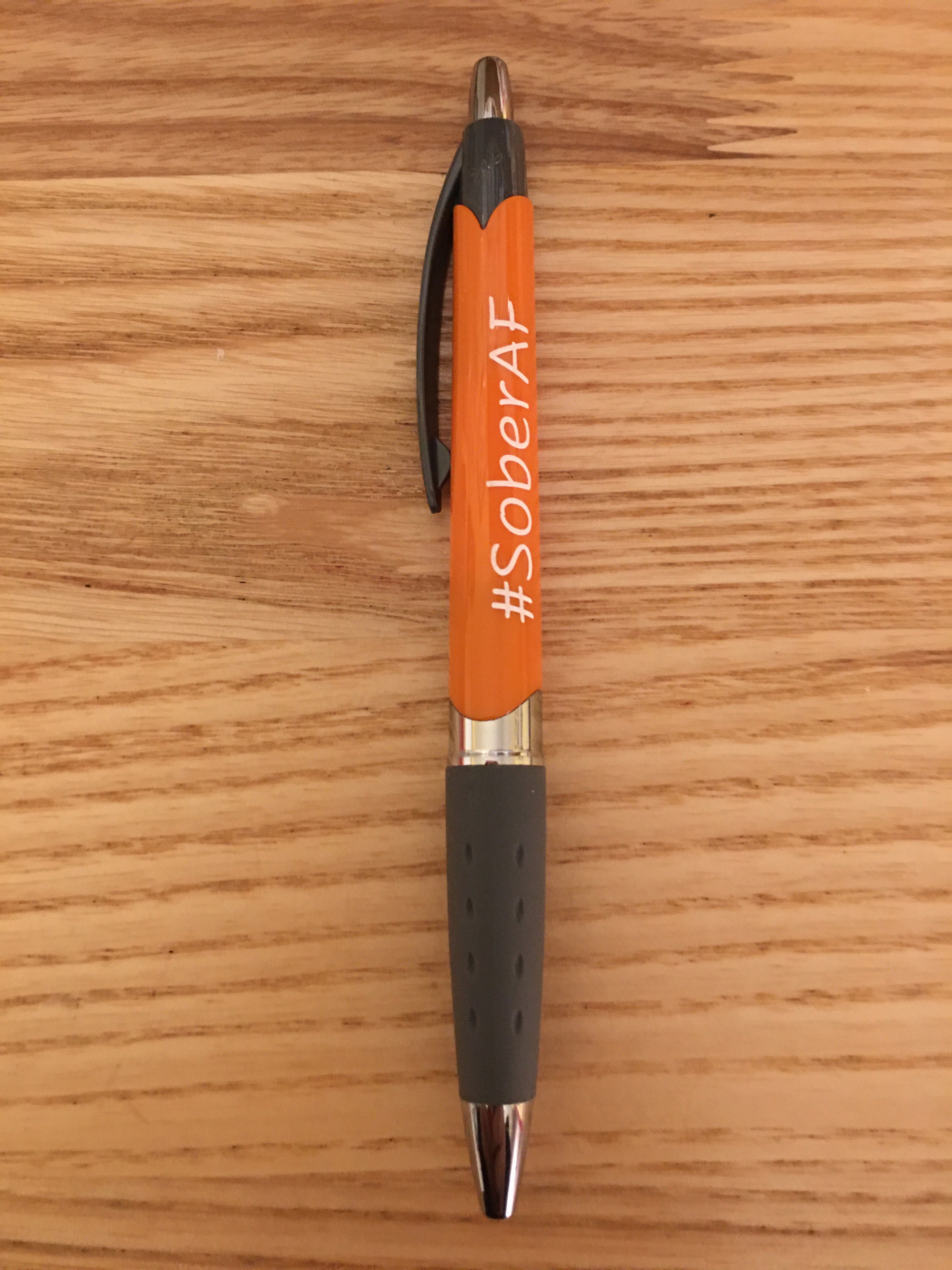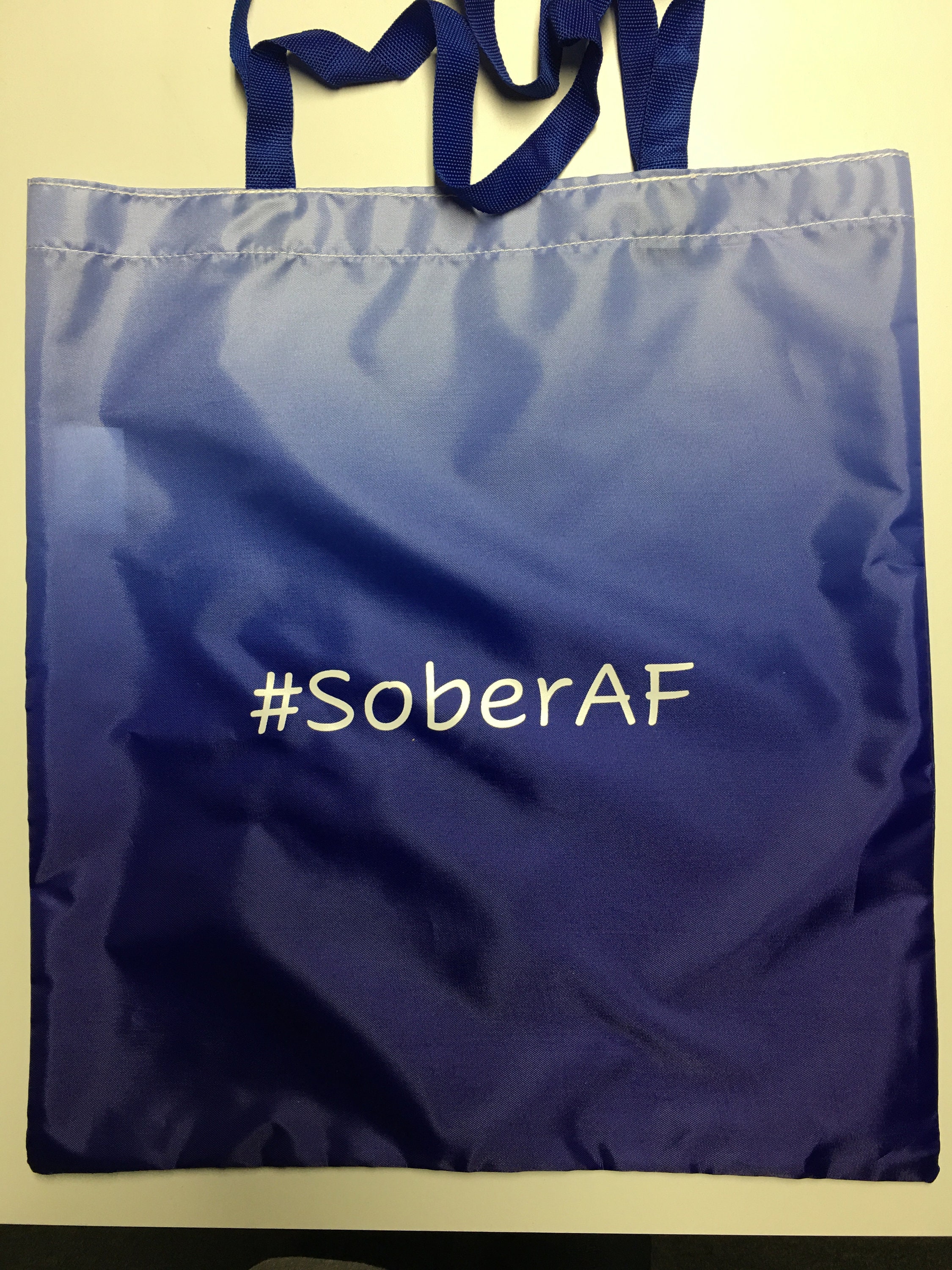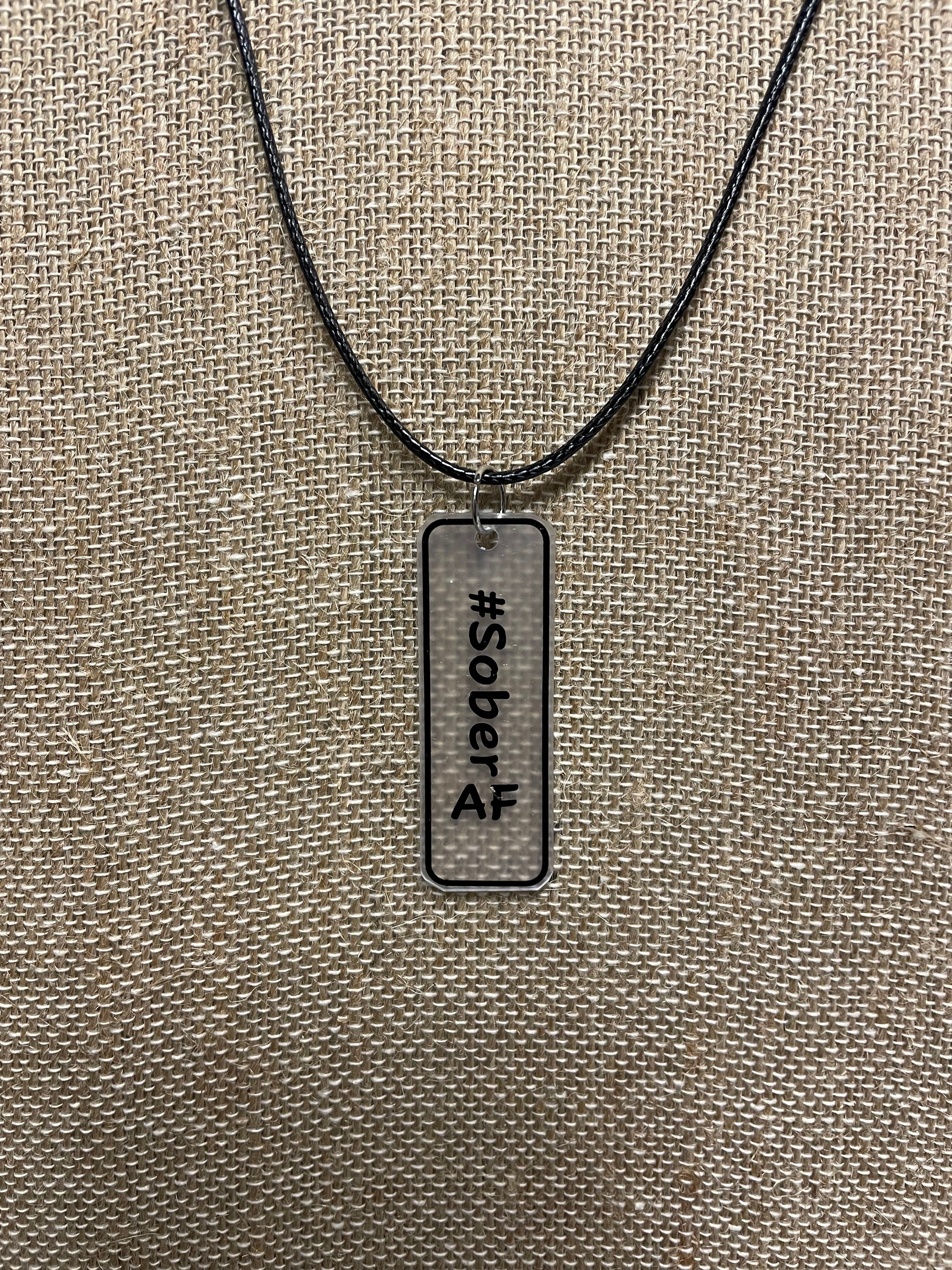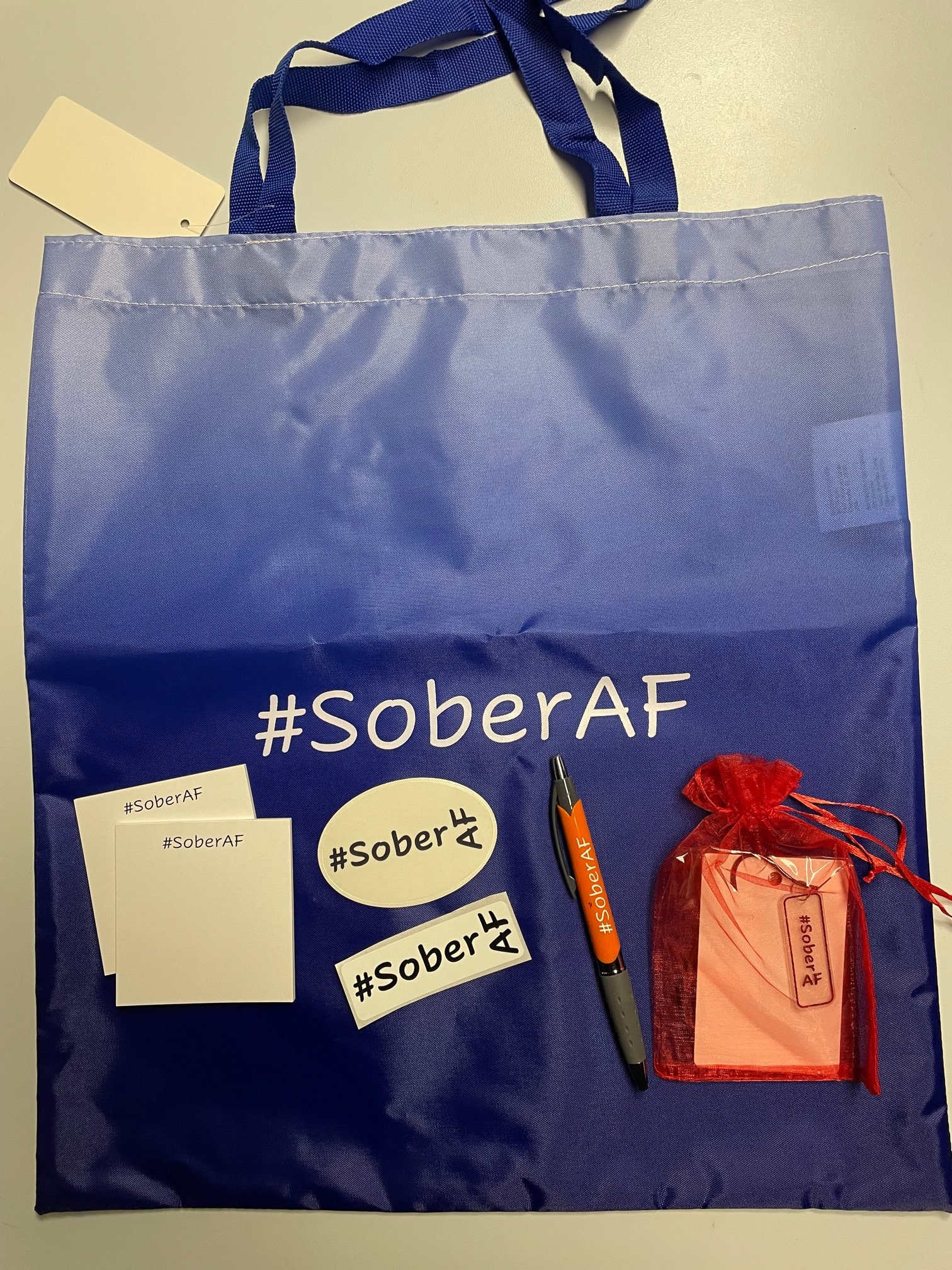 #SoberAF Ultimate Set

1 - Shoulder Tote
One large compartment
Size: 16-1/2" x 15-1/4"
Color of Tote: Faded Blue
Color of Print: White
Made of Lightweight Polyester

2 - #SoberAF Post It Notes

1 - #SoberAF Pen

1 - #SoberAF Static Cling

1 - #SoberAF Sticker

1 - #SoberAF Pendant on Cord Necklace (20mm x 8mm - Made from Shrink Material)

Pendant: Handmade Item
Materials: Shrink plastic, sealer, cord necklace
Closure: Lobster claw
Location: Ships from a small business in Michigan

This is a handmade translucent shrink plastic pendant, carefully cut and baked. The pendant is 20mm x 8mm and the necklace is 17" Black Cord.

Due to the handcrafted nature of these items, there may be slight imperfections or irregularities in the items. Each piece is unique. No piece is perfect. Please note the image/illustration is only on one side.

CARE
Please be aware that this necklace is handmade! Thus, it requires a little more care and consideration than something you'd buy in the store. Each item is sealed, but it is still not 100% waterproof/weatherproof/sweatproof. Please handle with care. Should not be worn while swimming, showering, sleeping, etc. With proper care, it'll last a long time!

SHIPPING
All items are shipped in a random colorful organza bag and shipped in an padded envelope.

FRIENDLY DISCLAIMER
The products you receive might vary slightly from the product picture due to the nature of the products being 100% handmade. Every piece is unique and there will be flaws, so no two pieces are ever the same or perfect.

Show how proud you are to be in recovery with every note you write and every tote you carry!